Topic: Illicit Drug Use
Question:
Why have some people turned to illicit drugs during the COVID-19 pandemic when they have never used drugs before?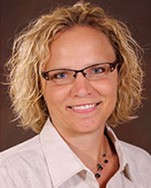 Melissa J. Henke, M.D.
Psychiatrist, Medical Director
North Dakota Professional Health Program & Heartview Foundation
Expert's Response
It's important to understand that addiction is an illness of isolation. This is problematic right now because, due to the COVID-19 pandemic, we have all become more isolated than we were before. As a result, when someone is stressed and then cut off from all their normal sources of support, they find themselves really struggling. Thus, individuals may be at risk of turning to illicit substances to help them cope during this time of increased isolation.
One particular downfall of increased isolation is that people are using more frequently by themselves, which increases the chance for a dangerous overdose. In fact, we are seeing a rise in overdoses of Fentanyl, heroin, and methamphetamine in the state of North Dakota, suggesting not only that people are using more but that they may also have less access to safety net resources.
These are some things to consider if you or someone you care about is struggling with substance use:
Don't use drugs alone. If you choose to use drugs (or know that someone you care about is using), make sure to not use alone and always let someone know where you are and what you're doing. This will help decrease the chances for a lethal overdose, and allow for quicker access to immediate help if needed.
Have Narcan available. Narcan is a nasal spray that is FDA approved to help treat a known or suspected opioid overdose. It is available without a prescription at most pharmacies in the state of North Dakota. Having a dose of Narcan readily available may help save yourself or someone you care about from a lethal overdose.
Be proactive. In order to be proactive against the negative effects of isolation, it is important to make the effort to connect with other people. Be the first person to reach out and offer to schedule a video call with family or a friend. Simply going through the motions and pretending like everything is OK isn't going to be effective.
Resources:
The Substance Abuse and Mental Health Services Administration (SAMHSA) sponsors a search tool that allows you to look for substance use treatment providers in your area: https://findtreatment.samhsa.gov/
The website for the Upper Midwest Narcotics Anonymous (NA) peer-led substance use support group provides information about local and online meetings: https://umrna.org/